I'm so excited to share the Build Your Business with Shana INSIDERS monthly mentorship!
If you're like most people who are just starting out in the online business world, you're probably feeling a bit lost and not sure really where to begin. You might have the passion and the drive, but you're not quite sure how to turn that into a successful business.
That's where I come in.
As a business coach with 6+ years of online business experience helping new entrepreneurs build their businesses from the ground up, I know what it takes to create a solid foundation that will support you as you grow.
But that's just the beginning.
One thing I've noticed in the coaching industry is that there are very few affordable options for new entrepreneurs who are looking for guidance and support as they build their businesses. That's why I created the BYB INSIDERS membership. It's flexible and affordable, with no long contracts or high-ticket investments. I wanted to create a safe and supportive community where you can learn and grow at your own pace, without breaking the bank.
I specialize in helping you discover your niche, map out your offers, have killer graphics and branding plus develop unique strategies that help you attract your ideal clients using social media marketing.
Inside the BYB Membership you'll learn:
Discover your zone of genius and perfect niche
Attract ideal clients and create offers that serve them
Transform your experience and skills into a successful program that delivers results
Utilize social media to build your brand and attract the right audience
Learn how to onboard clients and provide a seamless experience
Develop a strong foundation for your dream business with strategies, technologies, and branding techniques
Let's work together to bring your vision to life!
Finally, a space where you can learn a step-by-step plan without stressing how you're going to pay for it.
Join anytime, stay as long as you need, cancel anytime.
ENROLL NOW >>
In The Next Few Months, You Could…
Finally open the doors to the business you've been dreaming about
Have a clear understanding of how to build and grow your new business
Generate income working from home helping people with what you love
If the dream is in you, it's because it is meant for you! It's time to get out of your head and start taking action!
I'm Ready Shana!
What's Included In the BYB INSIDERS:
INCLUDED
Weekly Q&A Coaching with Shana
Each week you can submit your questions and I'll answer them on our LIVE meetup inside the community.
Strategy questions
Design questions
Marketing questions
Mindset questions
INCLUDED
Monthly Copywriting Support
Copywriting expert Lindsay Smith from Lindsay Smith Creative will be available once a month to help you with your content. Get feedback on:
Sales page copy
Program names
Headings and subheadings
Social media content and more
INCLUDED
Monthly Design Reviews
Professional branding and graphics can have an impact on the success of a business. To ensure your branding and graphics are up to par, I'm giving monthly professional design reviews on your creative assets such as:
Sales Pages
Masterclass slides
Logo design
Social media graphics
INCLUDED
Client Attractor Program Library
This self-paced online library of training contains the step-by-step road map to building your business from the ground up. In this course, you'll learn:
Your niche and ideal clients
How to create your program
How to set up your social media
How to create messaging that attracts ideal clients
How to onboard your new clients and more
The BYB Membership is for you if...
You're ready to stop thinking about your business and actually build it
You know generally what your skills sets are and the kind of business you want to create
You are self-lead and can learn from recorded training modules
You want a community of aspiring entrepreneurs to connect with
You're open, positive and ready to do the work
$79 a month feels good for you and can make that happen without stress
Nice to Meet You!
Hi there! I'm Shana, a business coach with a background in graphic design, as well as an official Kajabi Expert.
My passion for design started at a young age, and I soon realized I could combine my artistic skills with my love for business.
As a graphic designer, I have an unique ability to understand and capture the essence of my client's vision for their brand. However, I knew that they needed more than beautiful visuals - they needed a solid strategy to achieve their business goals. That's why I decided to expand my skill set and invest into becoming a business coach.
If this sounds like the support and guidance you need to take your business to the next level, I invite you to join us. There's no commitment, and you can cancel any time, no questions asked. I truly believe that building a successful online business should be accessible to everyone, and I'm excited to be part of your journey. So come on in and join us!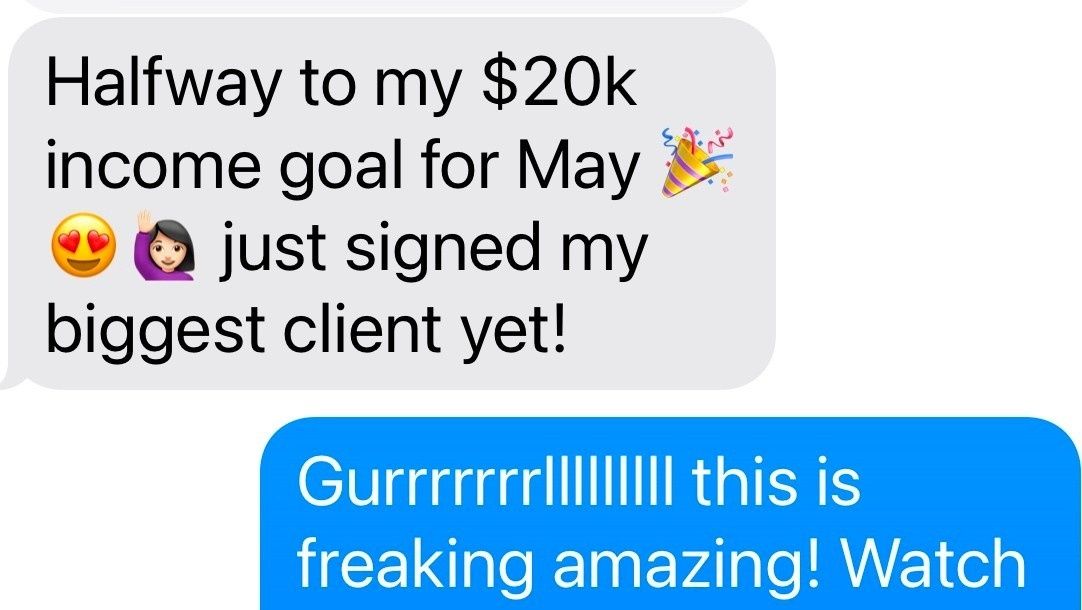 BECOME AN INSIDER TODAY!
🔥 BYB INSIDERS IS OPEN 🔥
7-DAY MONEY-BACK GUARANTEE
If you aren't completely satisfied with BYB INSIDERS, let us know within the first 7 - days for a full refund. No questions asked.
Are my results guaranteed?
Can I share course info with a friend?
How do I cancel my BYB INSIDERS Membership?
Will I still have access to the program if I cancel?